CORPUS CHRISTI, Texas — The Coastal Bend has some fun things going on this week for all different types of people. We have chosen one event for every night of the week and compiled them into one list.

MONDAY
Local Texas themed art show opening this Monday
The Art Project and the Exchange are teaming up for a Texas themed art show.
Local artist's have been submitting work for the past couple of weeks to be showcased in the Deep in the Heart of Texas art show at the Exchange.
The art will be revealed at 224 N Mesquite St, Corpus Christi, Texas 78401, at 6 pm this Monday.
All of the art submitting in this show will be available for purchase, with 30% of the profits going to gallery organizers.
The Art Project and the Exchange are committed to giving local artists a place to showcase their art and strengthen our artist community in the Coastal Bend. They often team up and are open to hosting all types of art.
Find more information by clicking here.
---

TUESDAY
Alamo Drafthouse is hosting UHF movie party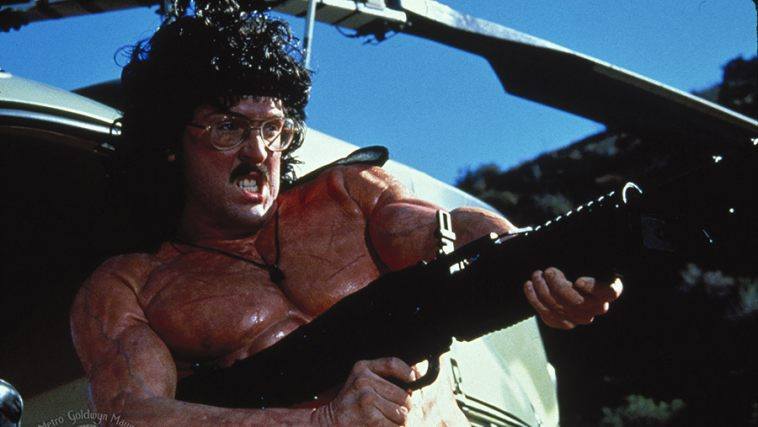 Weird Al Yankovic's classic movie 'UHF' is celebrating their 30th Anniversary, and our local Alamo Drafthouse will be celebrating along with them.
There is no doubt that Weird Al is one of the most iconic names in comedy. The movie UHF is one of the many testaments to his true comedy genius.
"FACT: In the last several decades of our cultural history, NO ONE has provided more laughter and sheer, unbridled FUN than "Weird Al" Yankovic." the draft-house's Facebook event says, "Al's humble beginnings as a brilliant song parodist have led to platinum albums, three Grammy Awards, countless international tours and media appearances and -- last but not least -- the most hilarious movie to ever bust mankind's collective gut: UHF!"
The party starts at 7601 S Staples Street, Corpus Christi, Texas 78413.
Participants are encouraged to wear a Hawaiian shirt and to bring a spatula as fans of the cult classic cheer on "Weird Al" in his fight against the evil corporate overlords trying to take over his local UHF station.
More information about this event can be found by clicking here.
---
WEDNESDAY
It's National Tequila Day and Chuy's is celebrating with insane deals
July 24 is National Tequila Day, and Chuy's plans on celebrating extra hard.
The National Tequila Day Celebration will have some pretty good specials on tequila drinks.
First, they will have $1 Floaters, which means you can add an extra pour of any tequila to any margarita!
Second, there will be a $1 off their brand new Frozen Patron Pineapple Rita.
Third, queso appetizers will only be $5.
The even takes place at 5933 S. Padre Island Dr, Corpus Christi, Texas 78412 from 11 am to 10 pm.
Please drink responsibly. Any extra info can be found by clicking here.
---
THURSDAY
Nightlife meets wildlife at the Texas State Aquarium After Dark
The Texas State Aquarium has been staying open after hours Thursdays during July, and this Thursday is your last chance to check it out.
This Thursday, the Aquarium is staying open all the way until 9 pm with discounted admission after 6 pm. The discounted rate will be $19.95 for adults and $14.95 for kids. Members get in free as usual.
You may purchase tickets on the day of at the Aquarium.
The award-winning aquarium has loads of fun planned after dark.
"Discover dolphins at dusk, sharks after sunset and other nocturnal nature, and cool off in the H-E-B Splash Park, open until 8:30 p.m. Pepsi Shoreline Grill concessions and adult beverages will be available for purchase all throughout the night."
Not all the aquarium features will be open till 9 though. The H.E.B. splash park will close at 8:30 pm, the Whataburger 4D Theater and HEB Dolphin Room close at 6 pm.
No outside food or drink is permitted.
---
FRIDAY
The Second Annual Juan Lobo Tequila Fest this Friday at Concrete Street
The second annual Juan Lobo Tequila Fest is happening this Friday at Concrete Street Ampitheatre
Here is the music line-up:

Jon Wolfe
Siggno
Los Teximaniacs
Jake Worthington
The festival starts at 7 pm this Friday at 700 Concrete St, Corpus Christi, Texas 78401. Festivities will last till 11:30 pm.
General admisison is $25 per person with VIP packages at $75 per person.
More information and tickets purchases can be found here: http://bit.ly/JuanLoboCorpus2019