ALICE, Texas — The Jim Wells County Sheriff's Office says they found over 259 grams of methamphetamine $40K following traffic stop last week.
The traffic stop happened Thursday, Dec. 17, 2020 on U.S. 281 near FM 2044 in Alice, Texas.
During the stop, investigators said they became suspicious of the driver's story and the purpose of his trip.
After getting consent to search the vehicle , police say located an aftermarket compartment not typically on that type of vehicle.
A K-9 was deployed and the K-9 alerted to the odor of narcotics.
After searching the compartment, officers found 259 grams of methamphetamine and $40,000 in cash wrapped in zip lock bags.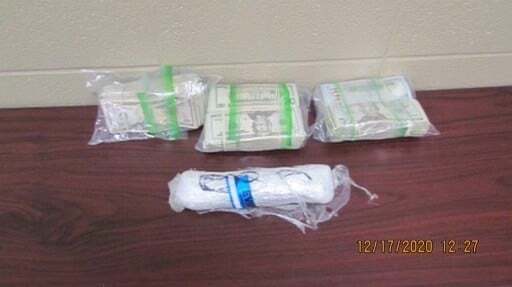 27-year-old Raymundo Hernandez Jr. of Mission, Texas was arrested and charged with possession of a controlled substance along with money laundering.