If you've ever had to stay in a hospital, you know first hand the experience can be overwhelming. Imagine what that's like for a child.
At Driscoll Children's Hospital, there are specialists who focus on making sure little ones know more about why they're there and even provide a bit a fun.
Braden Martinez, who is currently battling cancer says, "Everybody knows me here. So, like its fun to be here every time I come here."
10-year-old Braden has been at Driscoll Children's hospital quite a bit. At the age of two, he was diagnosed with Acute Lymphoblastic Leukemia, cancer of the blood. He says he beat it, but the cancer returned.
"I had to stay here maybe like a couple of months because I got really really sick in the winter time," says Braden.
Braden's dad, Cedric Martinez says cancer came back two weeks before Hurricane Harvey hit the Coastal Bend. And when it came back, Braden had to call Driscoll Children's hospital home again for a few months.
Cedric Martinez says, "he (broaden) couldn't control his bodily functions. So, we had to work with him and we took turns staying with him."
And that's where child life specialists like Mary Carol Thorton come in.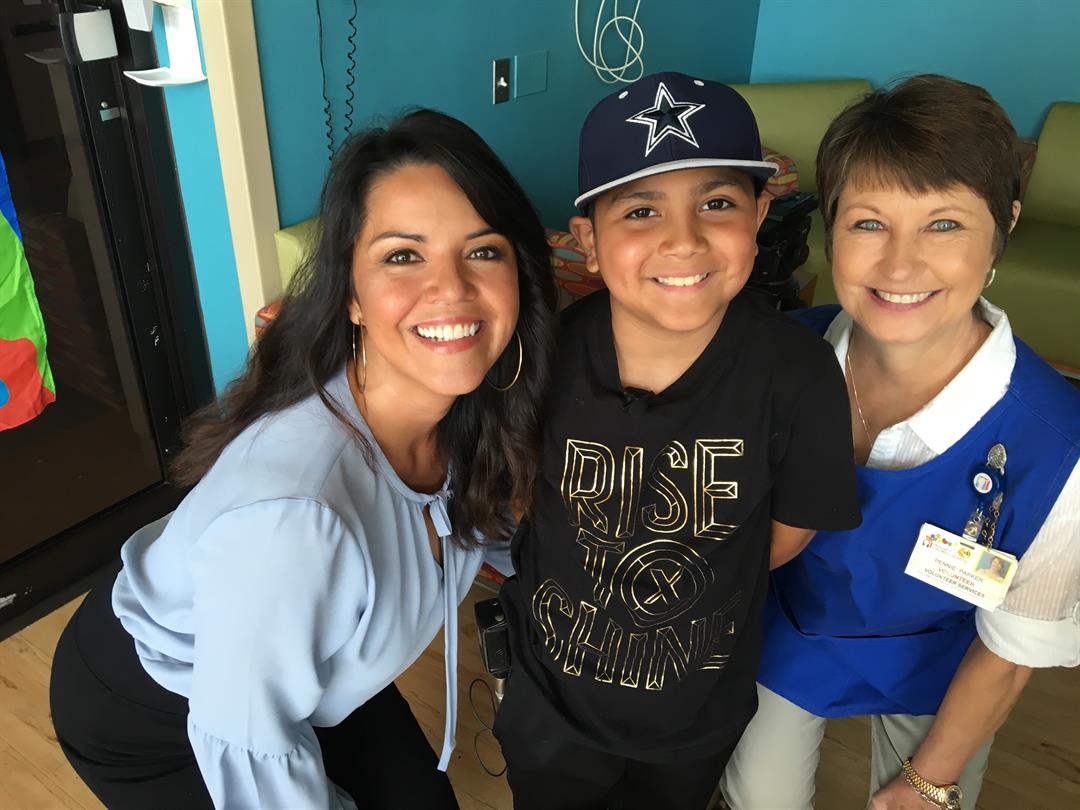 They help young patients understand the treatments they are receiving and make the hospital a less scary place.
Mary Carol Thorton, Child Life Specialist at Driscoll Children's Hospital says "when you have an 18-month-old who doesn't want the medical staff to come in and you bring them some bubbles and a toy and they tend to relax a little bit and be a bit more comfortable.
"We help them to have some fun when they're here because it's such a stressful time," says Pennie Parker, a Volunteer at Driscoll Children's Hospital who helps Child Life Specialists.
"There are times when it's really hard to lift their spirits at all and that's hard when they're in pain and going through a tough time with their treatments it's hard to see them that way" adds Pennie.
Volunteers sit with a child and maybe read a story or play a game. "(we) just make everything a little bit more comfortable and bring a little smile to their face."
Mary Carol Thorton says"it's like we're their hospital friends. We help them navigate the hospital world."
Braden's dad says "this is the hospital to go to because they treat you like family here and that's really important for him because as soon as he comes everyone is like "Braden, Braden, Braden". So, everybody knows him and hugs him."
Their hugs are something Braden looks forward to when he comes in for his bi-weekly checkups. He knows his hospital friends will be there with their arms wide open.
To volunteer call the hospital's main number at (361) 694-5000 or go to http://www.driscollchildrens.org/