37-Day Mayor
The year started off with a brand new mayor in Corpus Christi.
Dan McQueen.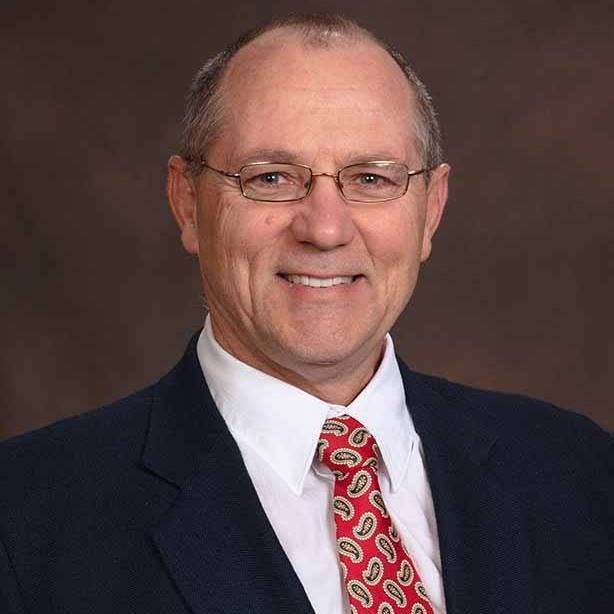 The political unknown campaigned on a promise to fix what's broken in the city.
Turned out, McQueen seemed to be the broken one.
KRIS 6 discovered a number of discrepancies with his resume and credentials. That, combined with a possible conflict of interest for hiring his alleged girlfriend as his chief of staff quickly led to the new mayor's demise.

After only 37 days in office, McQueen took to social media to announce his resignation.
Voters later chose Councilman Joe McComb in a special election to fulfill McQueen's term.
Read more: 6 Investigates: Mayor Dan McQueen's Credentials
voestalpine Black Dust
"It's like a black, grayish gritty material."
In May, homeowners in Portland's Northshore Country Club neighborhood noticed something was not right.
A mysterious layer of black dust settled onto homes, cars, and patio furniture. The alleged culprit? Nearby steel plant voestalpine.
The company offered to clean properties and said testing showed the dust is not harmful.
Homeowners file a federal lawsuit as they seek more answers. The lawsuit is still pending.
Read more: Portland residents concerned about black dust on homes
Hamlin Rebel Mascot
Removing Confederate statues, names, and logos became an issue in cities across the nation this year.
Corpus Christi ISD found itself right in the middle of the controversy.
Or did it?
In September, the district announced it was removing the Hamlin Middle School "Rebel" mascot and logo amid public complaints.
A 6 News investigation later revealed the district actually received only one email about the mascot.
As of airtime, a new mascot and logo have not been announced.
Read more: 6 Investigates: Transparency concerns with mascot change
Road Rage and Sexual Misconduct Allegations Against Judge Guy Williams
"Well the 2015 road rage incident, I was a victim of that case and that's in litigation right now."
Road rage and sexual harassment.
Those are the allegations that none other than 148th District Court Judge Guy Williams faces.
In August, a driver claimed the judge cut him off and flashed a gun during a road rage incident.
KRIS 6 later discovered it isn't the first time Judge Williams was accused of bad behavior on the roads. He's also caught up in a road rage-related lawsuit with a man over an incident in 2015.
On Nov. 3, Williams was removed from the bench after being indicted on two counts of aggravated assault with a deadly weapon.
Wait -- there's more.
Later in November, Judge Williams was accused of sexual harassment by two women.
Each woman separately claim Williams goosed them -- allegedly touching one woman's breast and back side, and he allegedly put his hand around the other woman's waist near her breast and slipped it down her backside.
Williams subsequently announced he will not seek re-election.
Read more: Judge Guy Williams indicted in road rage incident
Young Min Burkett
Sticking with the courts, Municipal Court Judge Young Min Burkett was placed on unpaid leave in May when it was discovered she was not a United States citizen, which is a requirement to serve as a municipal court judge in Nueces County.
Burkett was given six weeks to become a naturalized US citizen or lose her job.
She made it right and after a city council vote legally returned to the bench in August.

Read More: Local judge placed on leave over citizenship concerns
Lou Diamond Phillips Arrested
Not my Richie!
Hollywood actor and Flour Bluff native Lou Diamond Phillips spent a night in the San Patricio County slammer.
In November, Portland police arrested Phillips for alleged DWI.
Phillips blood alcohol level registered at twice the legal limit.
Phillips was released hours later and still showed up to the guest speaking engagement that originally brought him back to the Coastal Bend.
Read More: Lou Diamond Phillips arrested in Portland on DWI charge
Corpus Christi Snow
It was a day that will go down in the history books!

After a 13-year dry spell, on Dec. 8 the Coastal Bend woke up to snow!
The entire region was draped in up to 7-inches of snow, although the official talley recorded at only 1 inch at the International Airport.
Read More: PHOTOS: South Texas Snow 2017
Blake Farenthold
#MeToo.
It is a movement that set-off a firestorm of celebrities and politicians falling from grace one by one amid allegations of sexual harassment and assault.
Corpus Christi District 27 Congressman Blake Farenthold is part of the fallout.
KRIS 6 previously reported on a settlement Farenthold's office reached with a female employee who accused Farenthold and his office of sexual harassment.
In December, we learned Farenthold's settlement was paid with tax-payer dollars.
In all fairness, there's literally a law that says suits against congressional offices must be paid through a special congressional fund.
Farenthold vowed to re-pay the money and planned to run for re-election. That is until more allegations surfaced.
In mid-December, Farenthold folded under public pressure and announced he will not seek re-election, but will finish out his current term.
As of air time, the settlement money has not been re-paid.
Read More: Farenthold: "I didn't do anything wrong."
Flu Numbers Skyrocket
And finally -- the flu.
The year started off and appeared to be ending with a fierce flu season.
According to the latest numbers from the City-County Health Department, since October, almost 1300 people in Nueces County have come down with the flu.
And the numbers keep growing every week with over 400 cases reported last week.
Stock up on the hand sanitizer -- and cheers to a happy new year.
Read More: Flu numbers in Nueces County skyrocket
Every day this week KRIS 6 News will bring you another "Year in Review" story. Stay tuned.